a season for giving back with bassike x mirabel foundation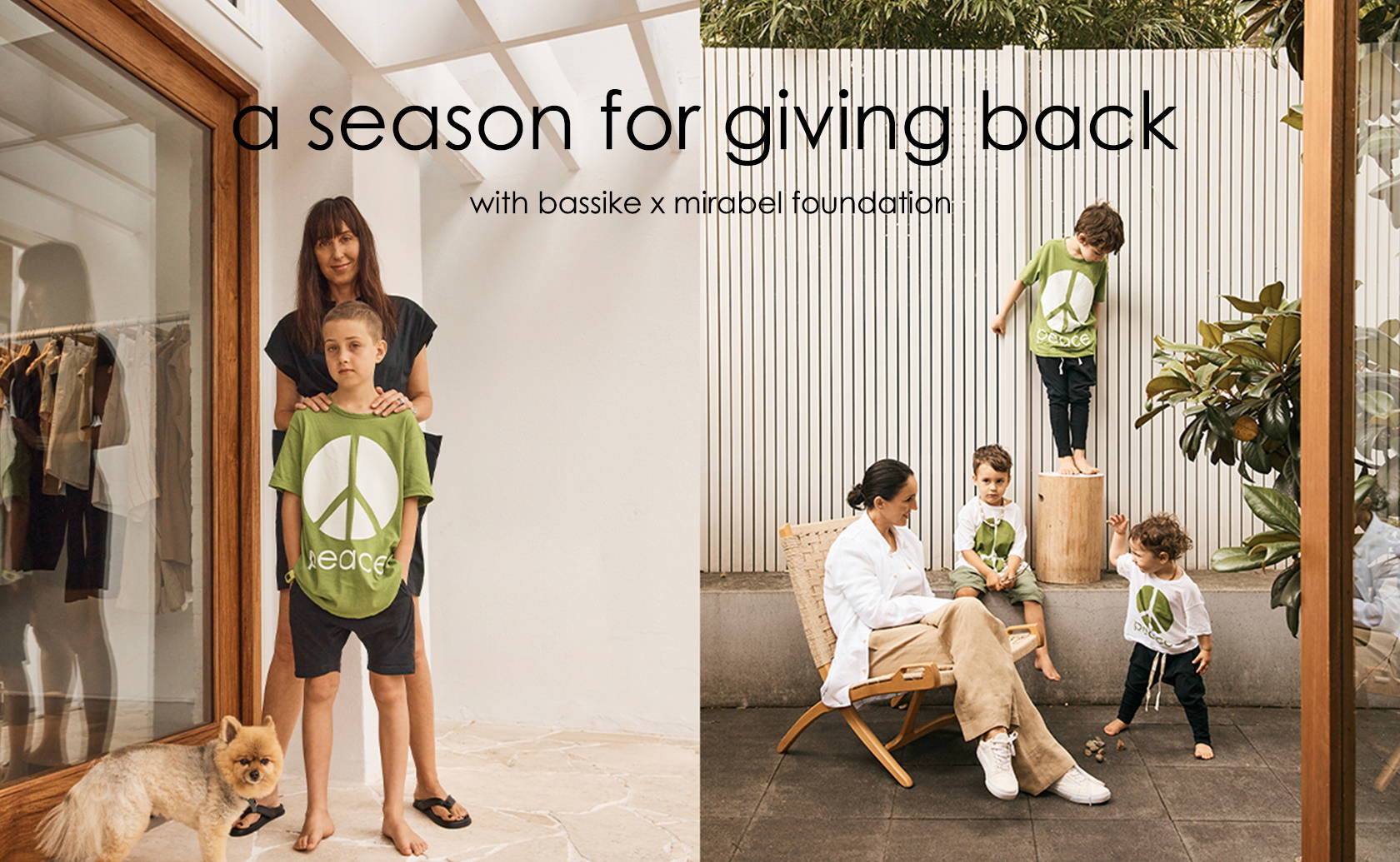 as we all prepare for a more considered holiday season, we encourage those who can, to give back in any way – big or small. at bassike, we are once again supporting the mirabel foundation this christmas with our limited edition mini t.shirt, created especially for the little ones in your life to share a message of peace and harmony after a year of endless change and uncertainty.
the mirabel foundation was established by jane rowe in 1998 to help vulnerable children – those who have been orphaned or abandoned due to parental drug use – reach their full potential and break the ravaging cycle of addiction and abuse. bassike has a longstanding relationship with the mirabel foundation, as the support of children and women in the community is something bassike co-founders deborah sams and mary lou ryan are very passionate about.

all proceeds from the sale of the limited edition mini t.shirt will be donated to the mirabel foundation.
the mirabel t.shirt is available now in-store and online at bassike.com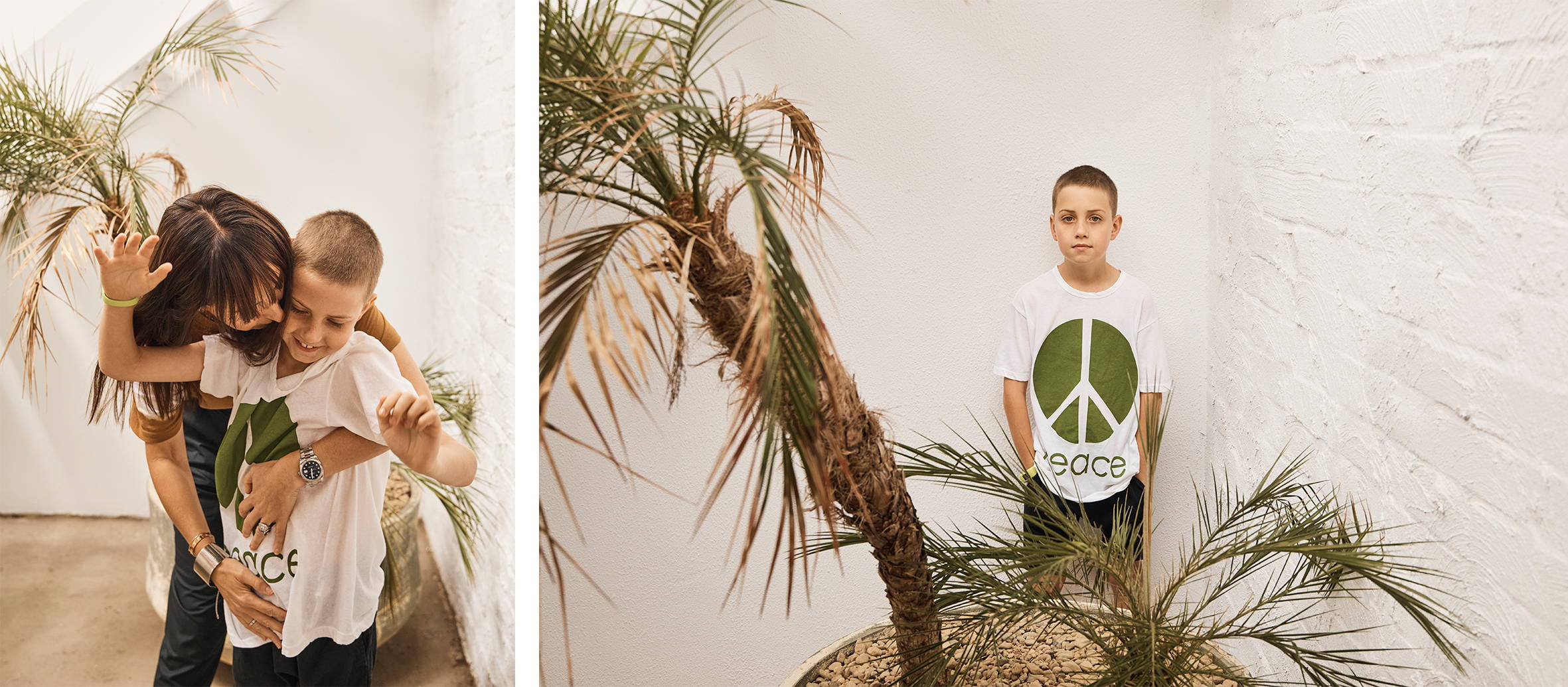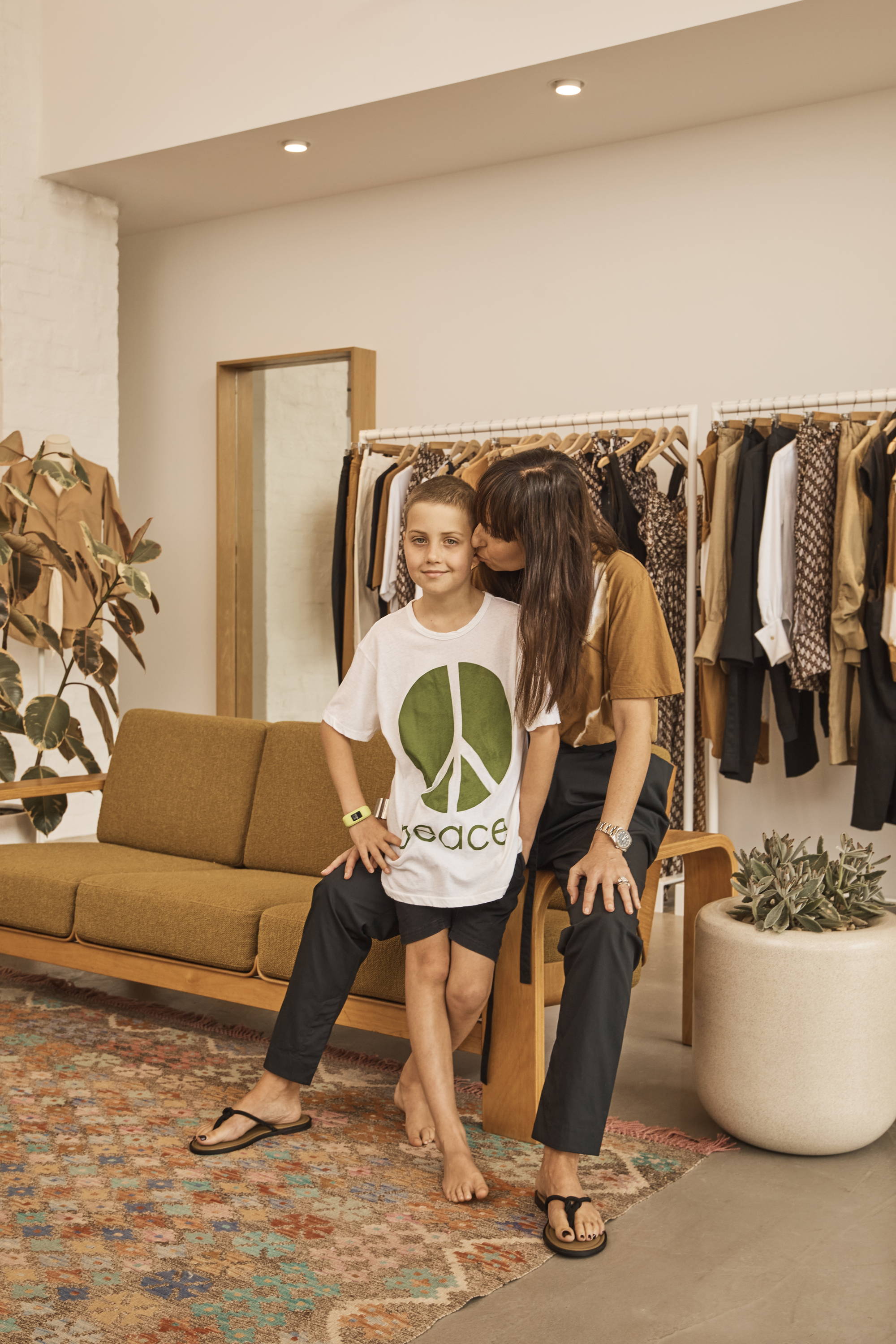 "
this year's mirabel t.shirt was designed with a positive spirit in mind, with the vibrant matcha green colour also providing a subtle nod to the festive season. I am so thrilled to be able to support such a wonderful cause year-after-year, and it feels even more significant to be able to give back after the year that was.
"
– deborah sams, bassike co-founder and creative director.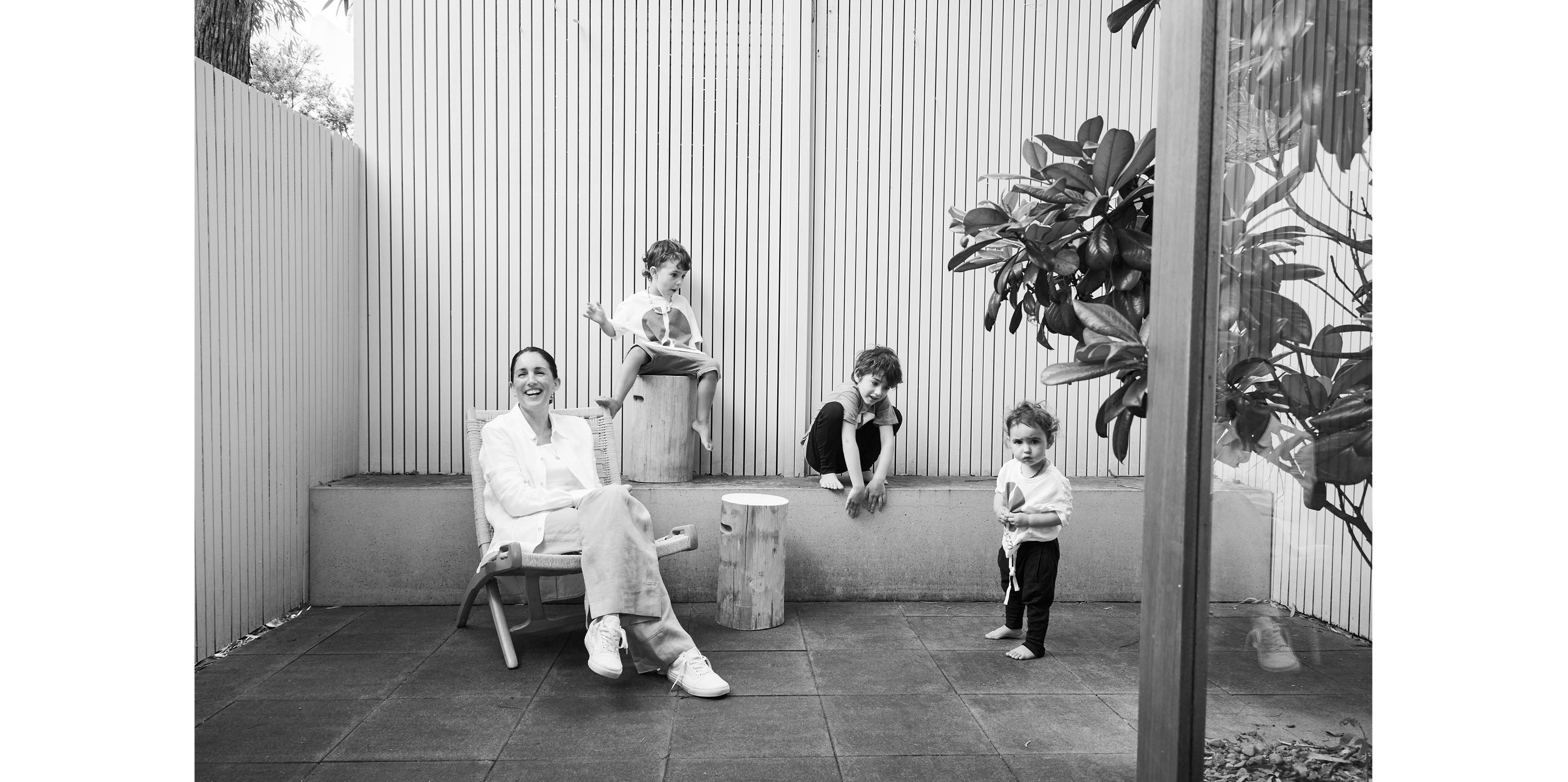 "
the bassike mirabel t.shirt has become quite the holiday tradition among our family and friends, and is such a beautiful way to support the wider community at a time of year that is all about connection and togetherness. I am constantly inspired by the work of jane and the mirabel foundation, and the renewed hope they provide to children throughout australia.
"
– mary lou ryan, bassike co-founder and director of supply chain and sustainability.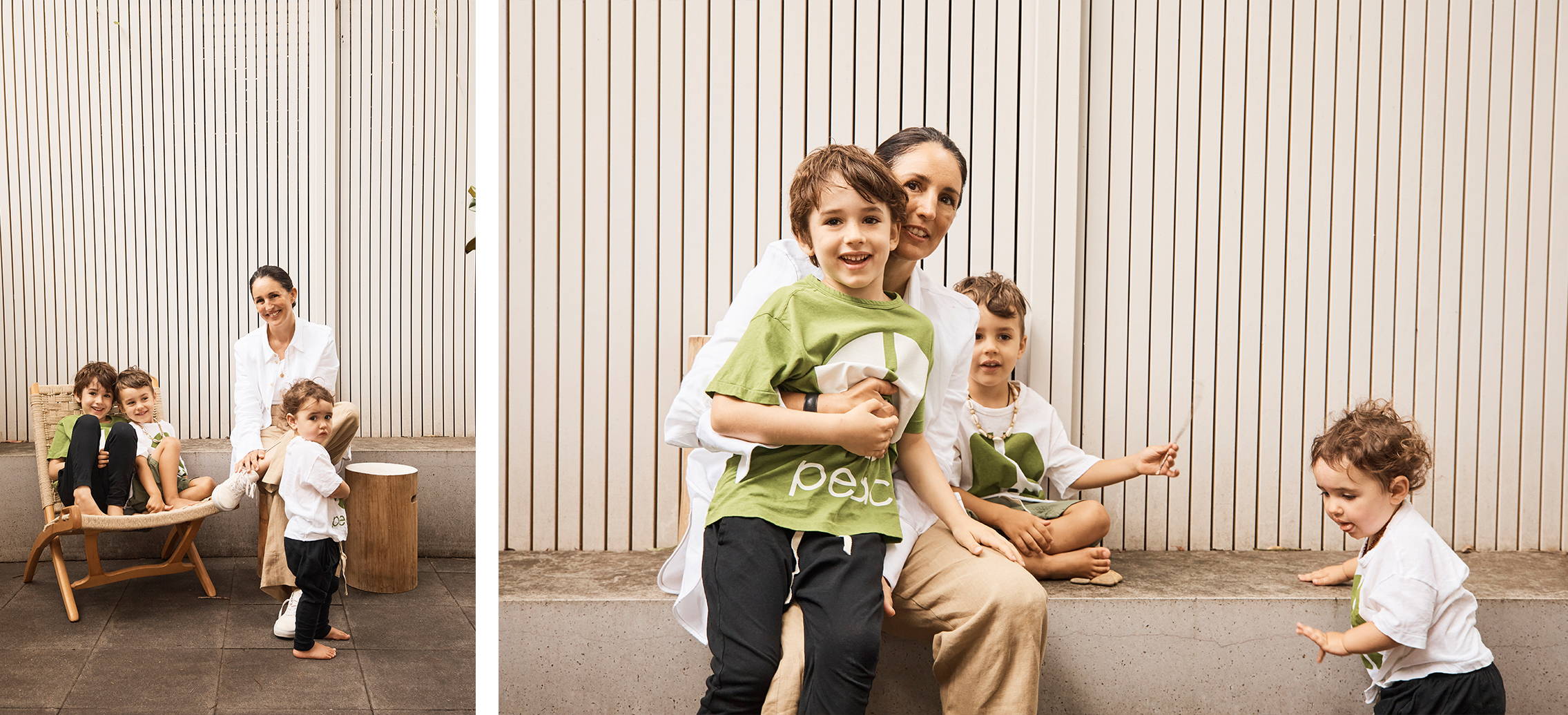 deborah and jett photographed by peter van alphen in the bassike avalon store.
mary lou, barney, bobby and agnes photographed by peter van alphen in the bassike paddington store.
find out more about the mirabel foundation here.
find your nearest bassike store here.